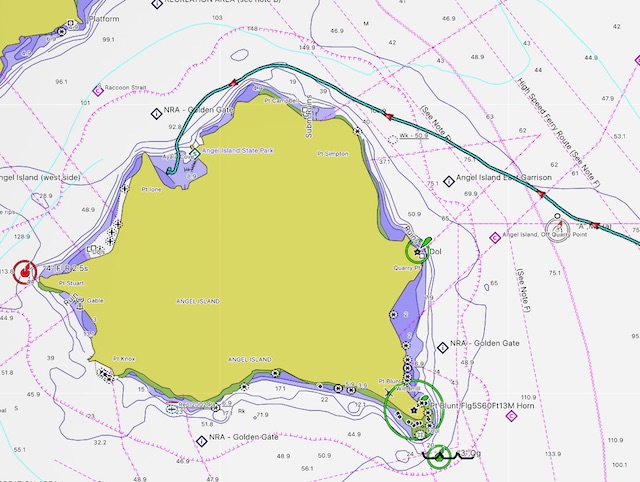 Over the Labor Day weekend we had a great four day trip to Angel Island. In order to beat the rush, we sailed over from Alameda on Thursday to grab a spot. Fortunately plenty of mooring spots available still on Thursday afternoon so we grabbed one relatively close to the beach.
I brought some floating towing line (Samson Ultra Blue) which, combined with the 'Happy Hooker' mooring hook, made it quick and easy to tie up.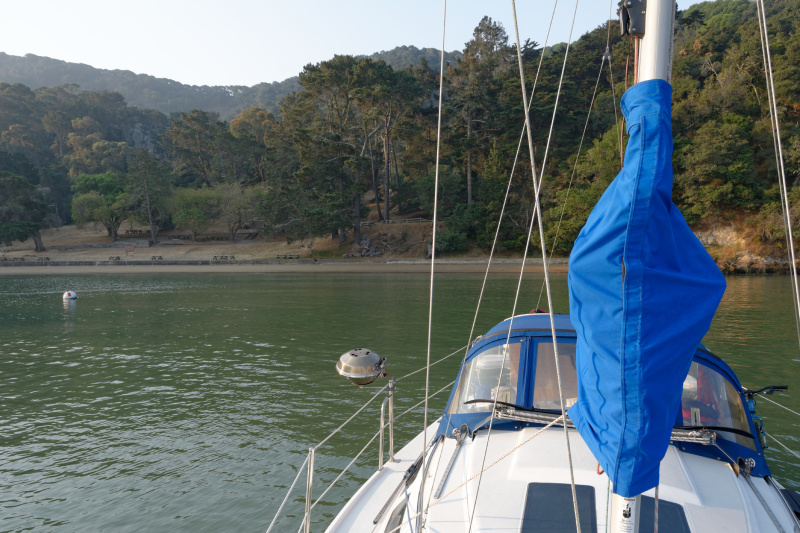 Preparing for four days, we brought all the toys! The BBQ of course, both an inflatable kayak and an inflatable SUP. Even brought my son's bicycle in order to bike around the island. (Our bikes were too big to bring, so had to rent adult bikes on the island.)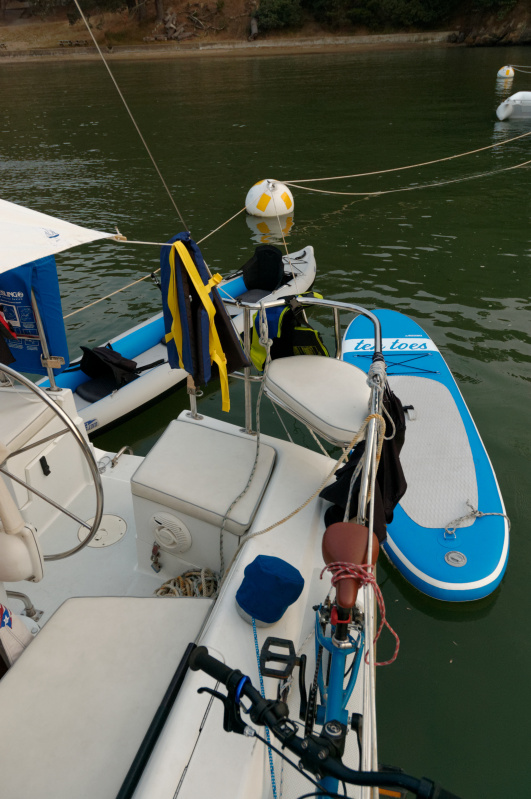 Water in the cove was flat all weekend, it was absolutely perfect for kayaking and SUP'ping.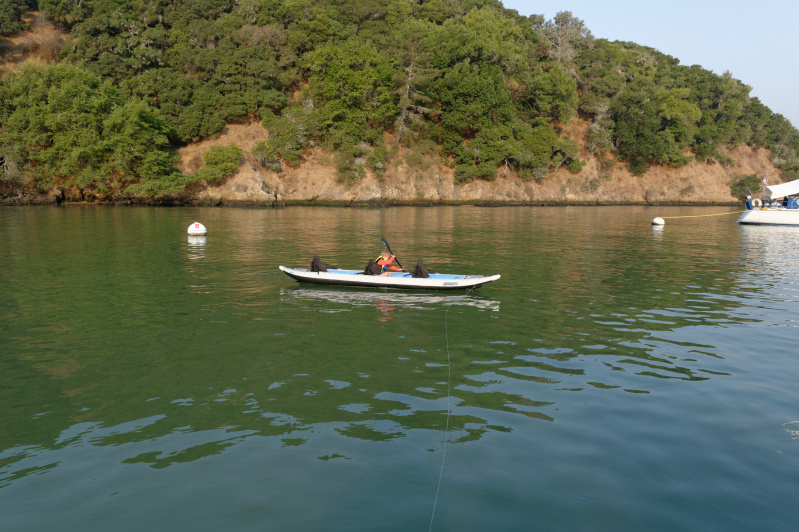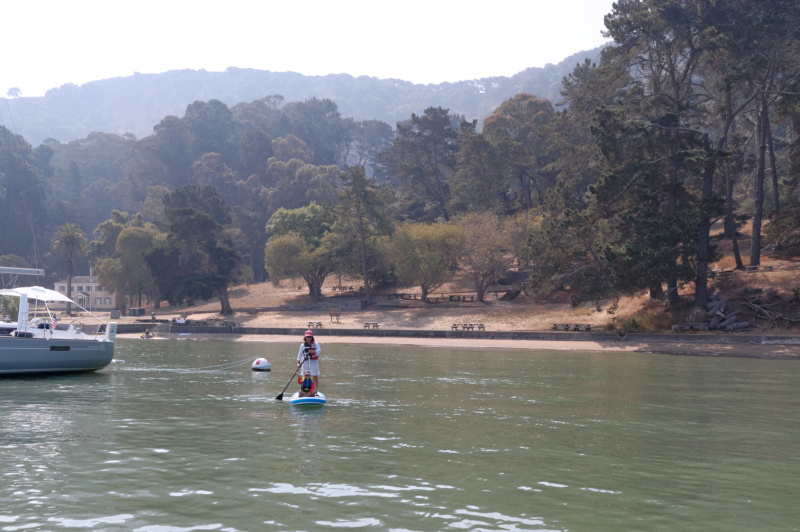 This was the weekend of a record breaking heat wave in the bay area and it was over 100F at Angel Island. This made the cold water invitingly refreshing! And so we spent a lot of time swimming between the boat and the beach. Also from boat to boat, as my son made friends with the kids on the next boat over. It was surely a miserably hot weekend in most parts of the bay but it made for a perfect way to enjoy the water!
Here's a pic of our boat as I'm approaching on the kayak.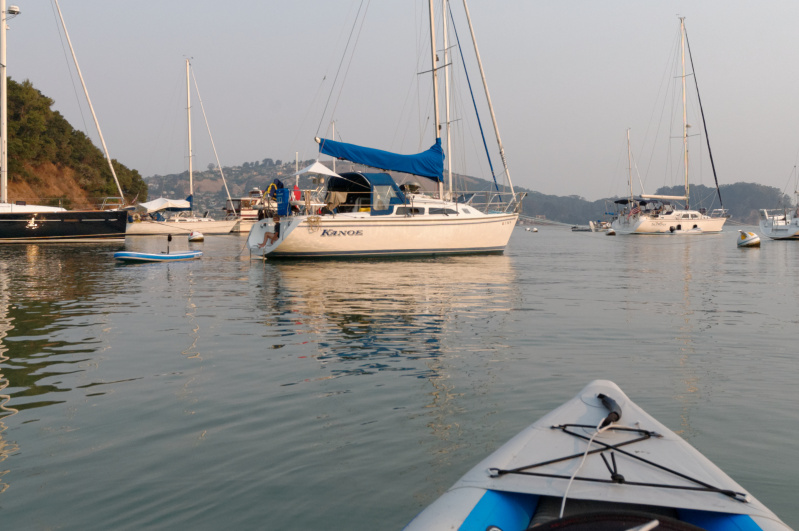 On the first morning, my son stood up in his viewing station (the V berth window) and announced there was a boat upside down just outside.
And turns out, there really was! Later I read in Latitude 38 that it had flipped while racing and they left it overnight at the cove. A bit later a boat came and towed it away.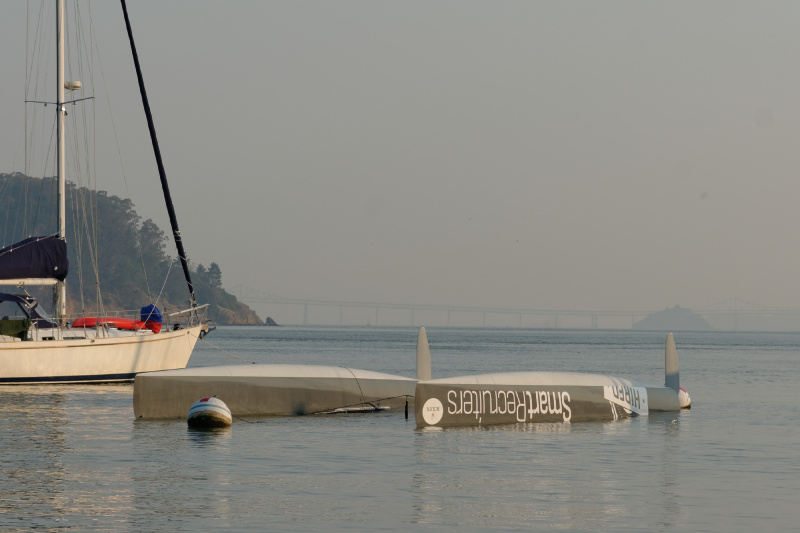 And that's why I prefer monohulls.
The bike ride around the island was fun, although hot on that weekend.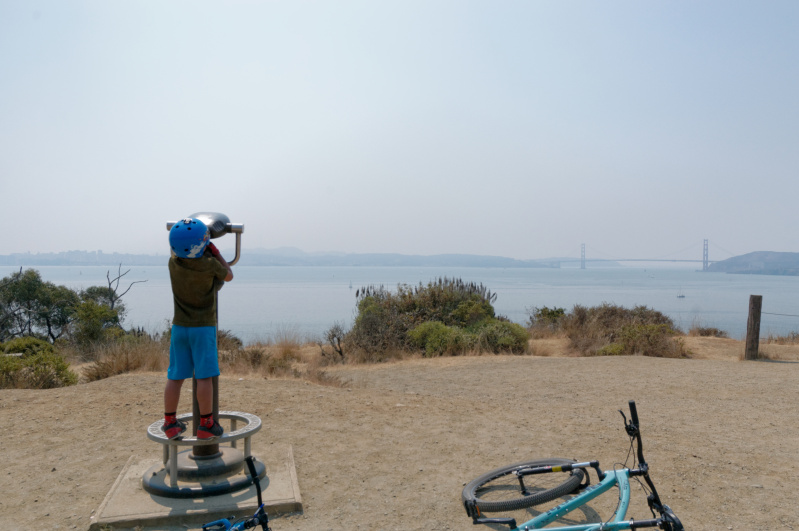 Finally a nice sunset photo, because every travel story needs a nice sunset photo.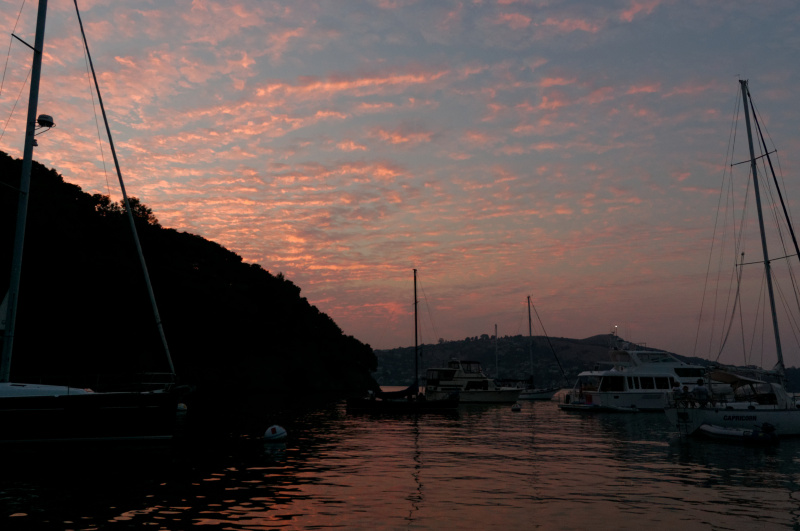 This was the first longer (more than two days) trip on our C270 and was great fun. The only downside is we ran out of water in the tank on day two (of four) even though we were trying everything possible to conserve. The C270 water tank is only 13 gallons, so not much there. I've been thinking of adding a secondary tank under the V berth, as there is some empty space there.