No sailing today. Staying a full day and another night at Angel Island.
This is the cruising life! Spent time in the morning just reading and taking in the nice views (although, still way too much smoke in the air).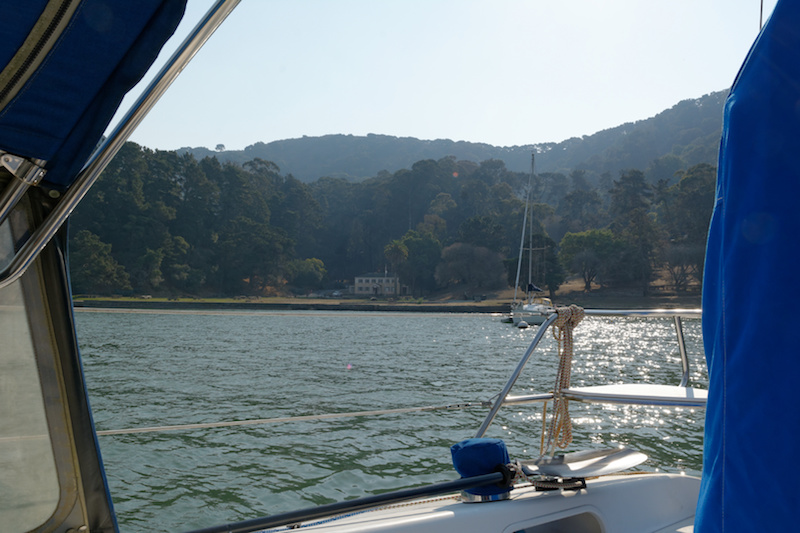 Then I kayaked over to the island and did some hiking and wandering. The cafe was open today (it was closed yesterday due to smoke, said a sign) so I had lunch there.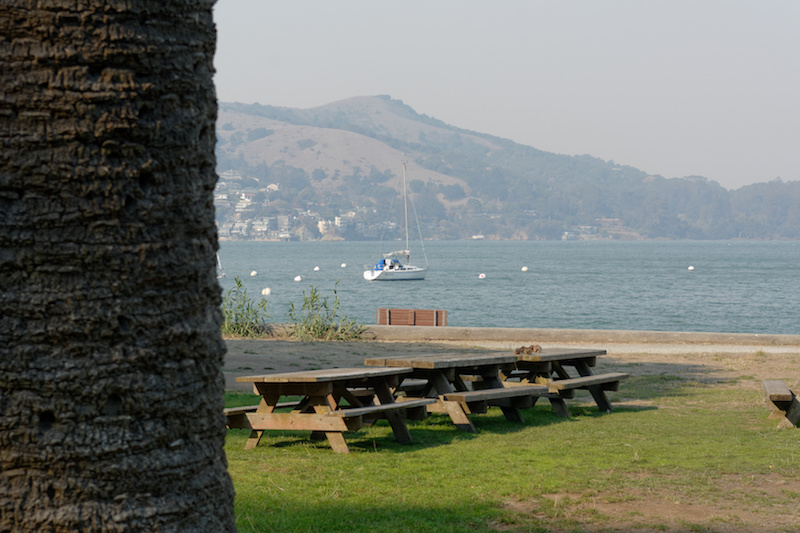 The raccoons at Angel Island have no fear of humans, they wander around the crowds of people, fun to watch.
Eventually I paddled back to the boat and did a bit of maintenance. I dug out my other anchor and hooked it up just in case it's needed. I also noticed the top port cheekblock for the lazy jack has come loose. Can't fix that here, it'll have to wait until I climb the mast.
After sunset, a large group of pelicans (over a hundred, I'd say) had a feeding frenzy right in the cove between the boats. It was really fun to see them dive for fish over and over. It was almost dark so the photographs didn't come out well, but here's one: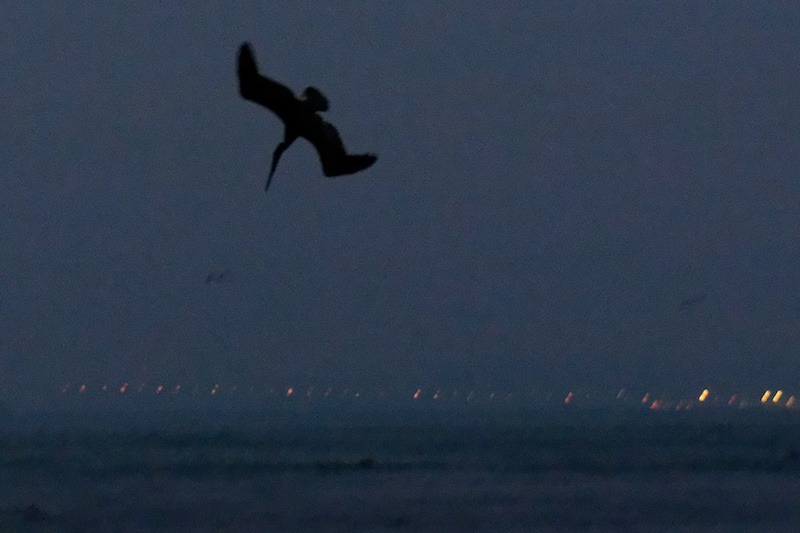 Next day I wanted to get an early start so then it was time to sleep early.